2022.04.27 | Wildflowers Grace the Bluff Trail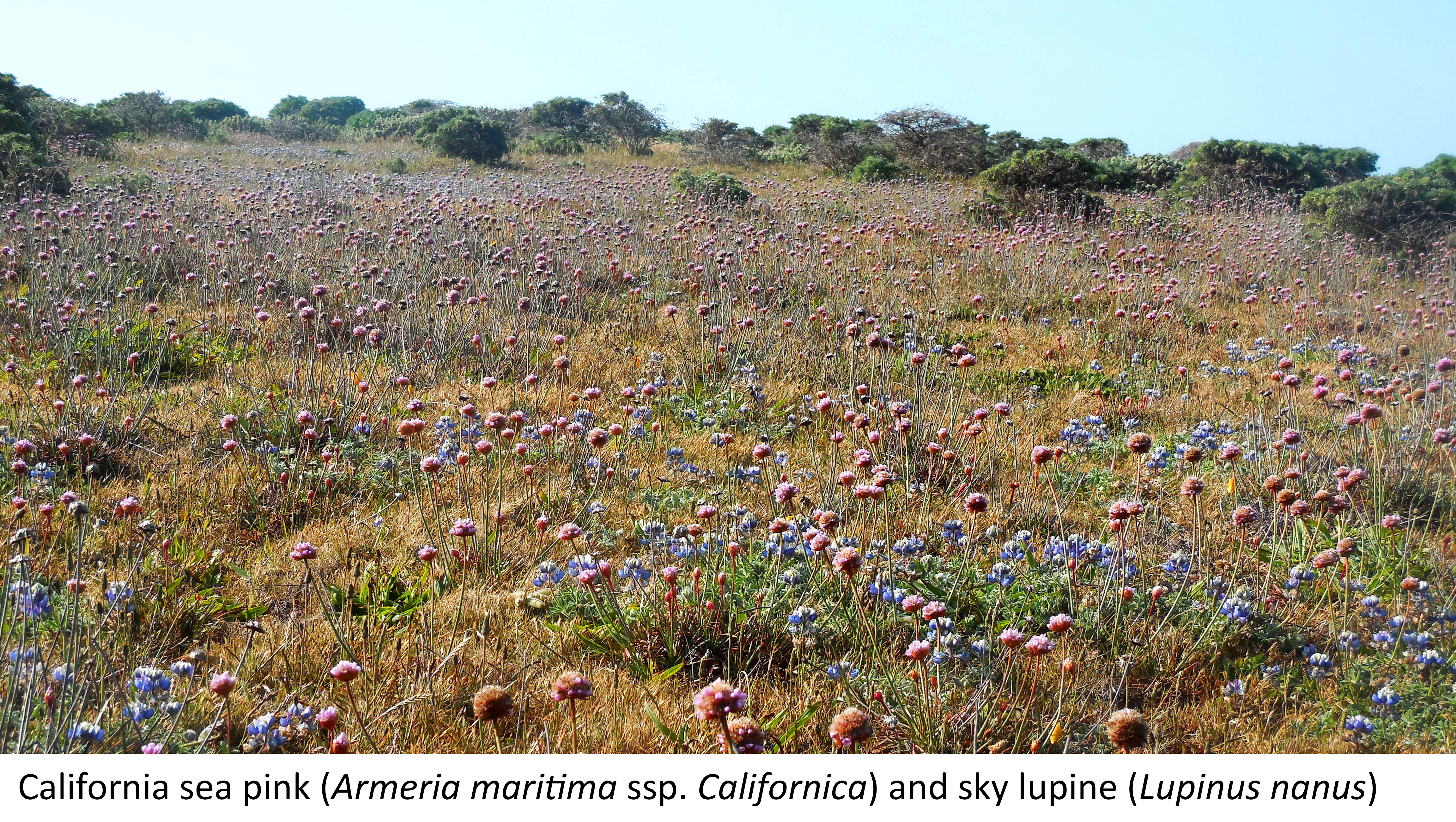 The timing and amount of rain have made this a very good year for wildflowers on Fiscalini Ranch Preserve. Along the Bluff Trail, more than a dozen different plants are putting on the best floral show in a couple years. Here are some of the native plants in bloom this week, grouped by flower color.
Yellow: California buttercup (Ranunculus californicus); California goldfields (Lasthenia californica); coastal tidy tips (Layia platyglossa); Cottonbatting plant (Pseudognaphalium stramineum); gumplant (Grindelia stricta var. platyphylla); seaside woolly sunflower (Eriophyllum staechadifolium); sun cup (Taraxia ovata)
Blue/Purple: seaside daisy (Erigeron glaucus); sky lupine (Lupinus nanus)
Pink/Red: California sea pink (Armeria maritima ssp. Californica); compact cobwebby thistle (Cirsium occidentale var. compacta)
Orange: coast California poppy (Eschscholzia californica var. maritima)
White: coast morning glory (Calystegia macrostegia ssp. clyclostegia); coastal bush lupine (Lupinus arboreus); common sandaster (Corethrogyne filaginifolia); ocean bluff milk vetch (Astragalus nuttallii); sea cliff buckwheat (Eriogonum parvifolium)
San Luis Obispo is one of the most botanically diverse counties in the continental United States. Friends of the Fiscalini Ranch Preserve protects and promotes this biodiversity by removing non-native plants and restoring habitat for all to enjoy.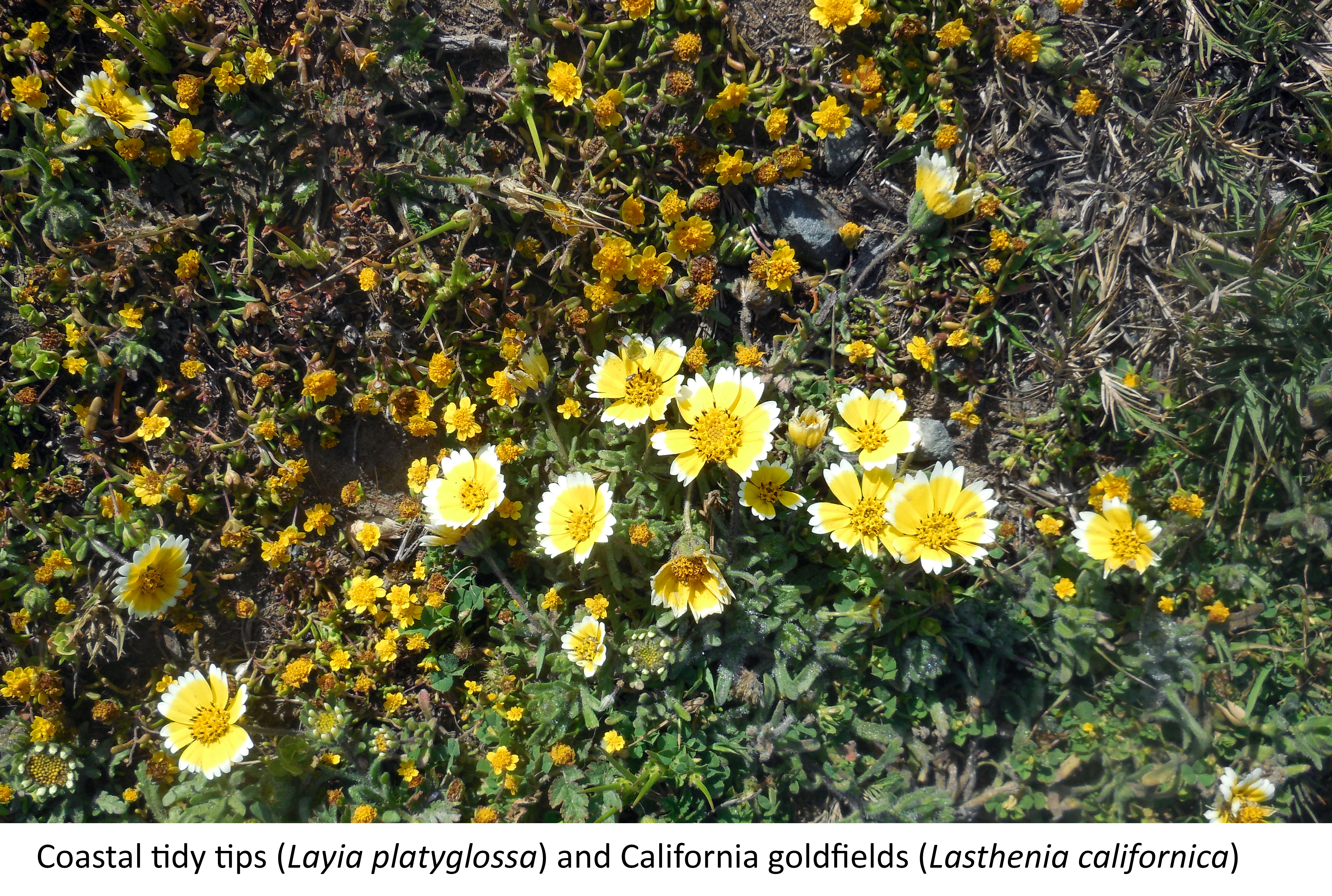 | | |
| --- | --- |
| seaside daisy (Erigeron glaucus) | seaside woolly sunflower (Eriophyllum staechadifolium) |
| sea cliff buckwheat (Eriogonum parvifolium) | coast morning glory (Calystegia macrostegia ssp. clyclostegia) |
| coastal bush lupine (Lupinus arboreus) | compact cobwebby thistle (Cirsium occidentale var. compacta) |
| sun cup (Taraxia ovata) | gumplant (Grindelia stricta var. platyphylla) |
| California buttercup (Ranunculus californicus) | ocean bluff milk vetch (Astragalus nuttallii) |
| common sandaster (Corethrogyne filaginifolia) | coast California poppy (Eschscholzia californica var. maritima) |