Dedicate a Tree, Create a Legacy.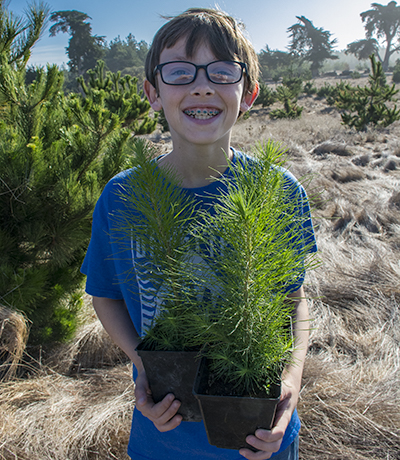 Give a Gift that Grows: Donate to Support Tree Planting
Donate for Tree Dedication
You can support restoration of the Monterey pine forest on the Fiscalini Ranch Preserve by dedicating a pair of seedlings in memory of or to honor someone – a favorite relative, beloved friend, or valued neighbor. For a $50 donation, we will publish the names of those so honored and send a personalized card acknowleging your gift to the recipient. Dedications help those who may not be able to visit the Ranch themselves to be connected to its protection, restoration, and endurance.
Friends of the Fiscalini Ranch Preserve is a 501(c)(3) non-profit organization: EIN 91-2161009. Donations are tax deductible to the full extent of the law.
‹ Back to News