Notice: Temporary One-Way Trail Route
As many of you know, parks and trails throughout our region are closed to reduce the chance of transmitting COVID-19 from one person to another. CCSD and FFRP are working to keep Fiscalini Ranch Preserve open for all during this time when we need this refuge, perhaps more than ever.
In order to do that, we have instituted a temporary one-way route for the Bluff Trail so you need to pass fewer people on the trails.
Fiscalini Ranch Preserve is open daily from sunrise until sunset.
please observe social distancing and keep dogs on leash.
---
Please refer to the map below for the route and shorter options.

The Bluff Trail remains two way from the south Windsor entrance to to the Meander Trail.
The Bluff Trail is one way going north from the Meander Trail to the north Windsor entrance.
The widened cross trails between Marine Terrace and the Bluff Trail are two way and give you options for shorter walks, as shown on the map.
The Marine Terrace Trail (fire road) is two way for pedestrians and bicycle riders. As always, be considerate when passing.
Please remember to keep your dogs on leash on all trails. As you know, dogs bring people together. Normally we love that, but right now we all need to keep our distance.
We ask that you alter your routine during this national emergency so that we can keep Fiscalini Ranch Preserve open to the public. Thank you for your help in keeping the Ranch open and safe for as long as possible.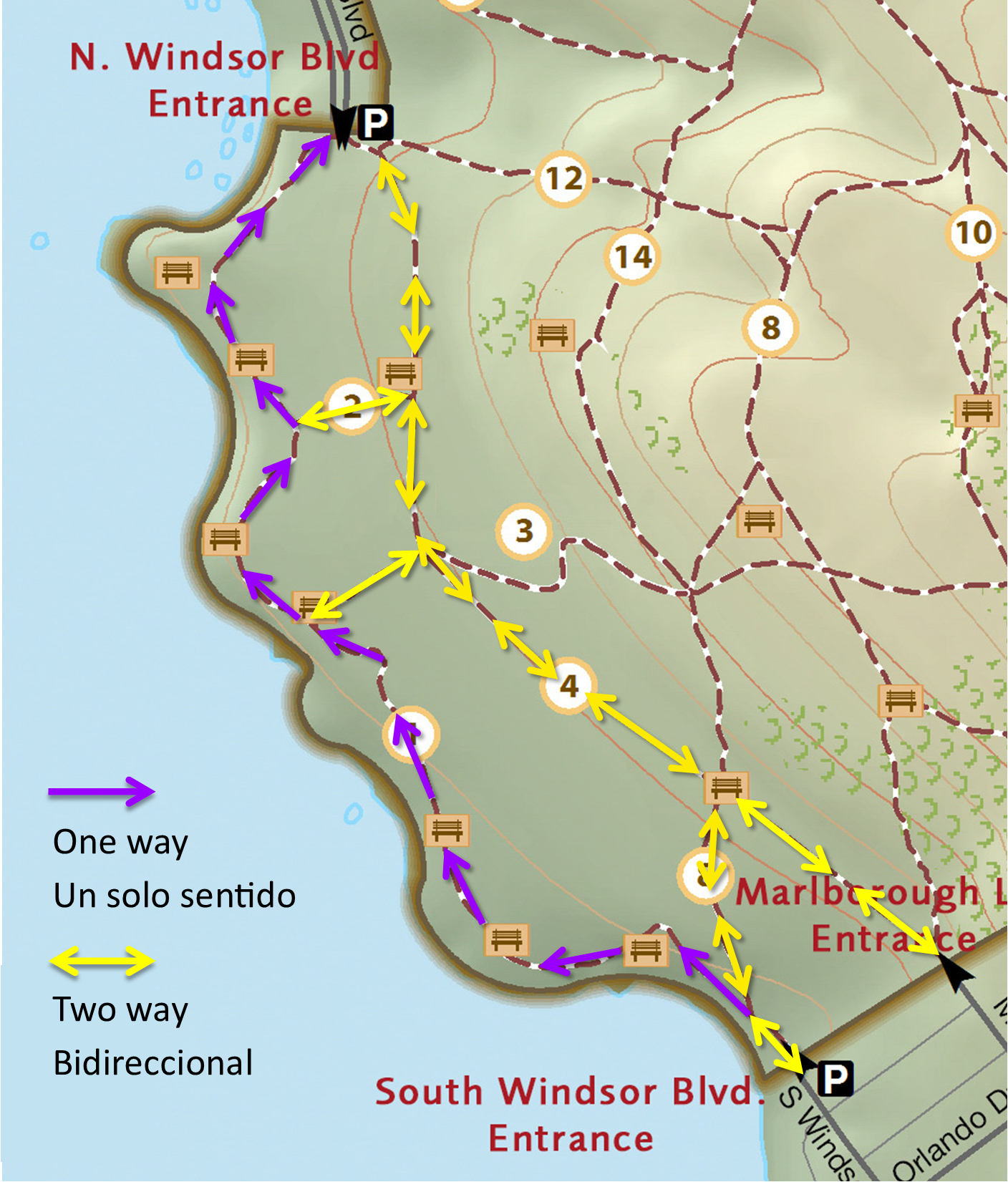 ‹ Back to News